Pencarnan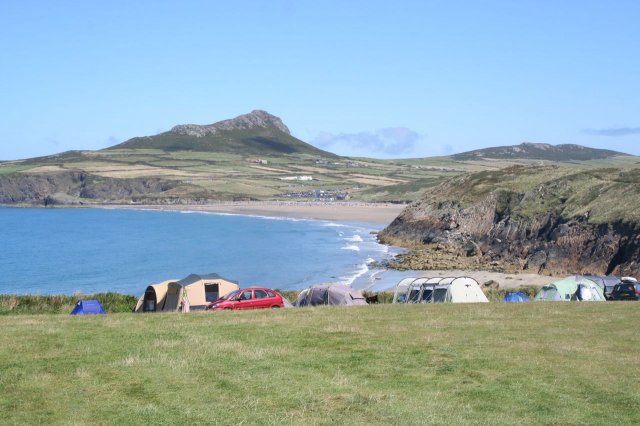 Pencarnan farm, where the caravan is situated, is on a headland 2 miles west from Britain's smallest city, St Davids.
The surrounding area takes in the Pembrokeshire Coast National Park and in every direction you can quickly access stunning countryside, scenery and beaches.
From the caravan window, directly in front of you, there is a view of the sea and St Davids head and 300 meters away is Porthsele beach, which is accessed by stone steps down from the coast path.
Once arrived at Pencarnan, it is quite feasible to give the car a holiday too. As well as the beach being a 3 minute walk away, you can easily walk, cycle or catch a bus from the end of the farm lane to St David's and beyond.
Testimonial
"We had a fantastic stay here. We thought the caravan was lovely and the views were fantastic. It was great to be so close to the quiet beach."
C. James, Newport